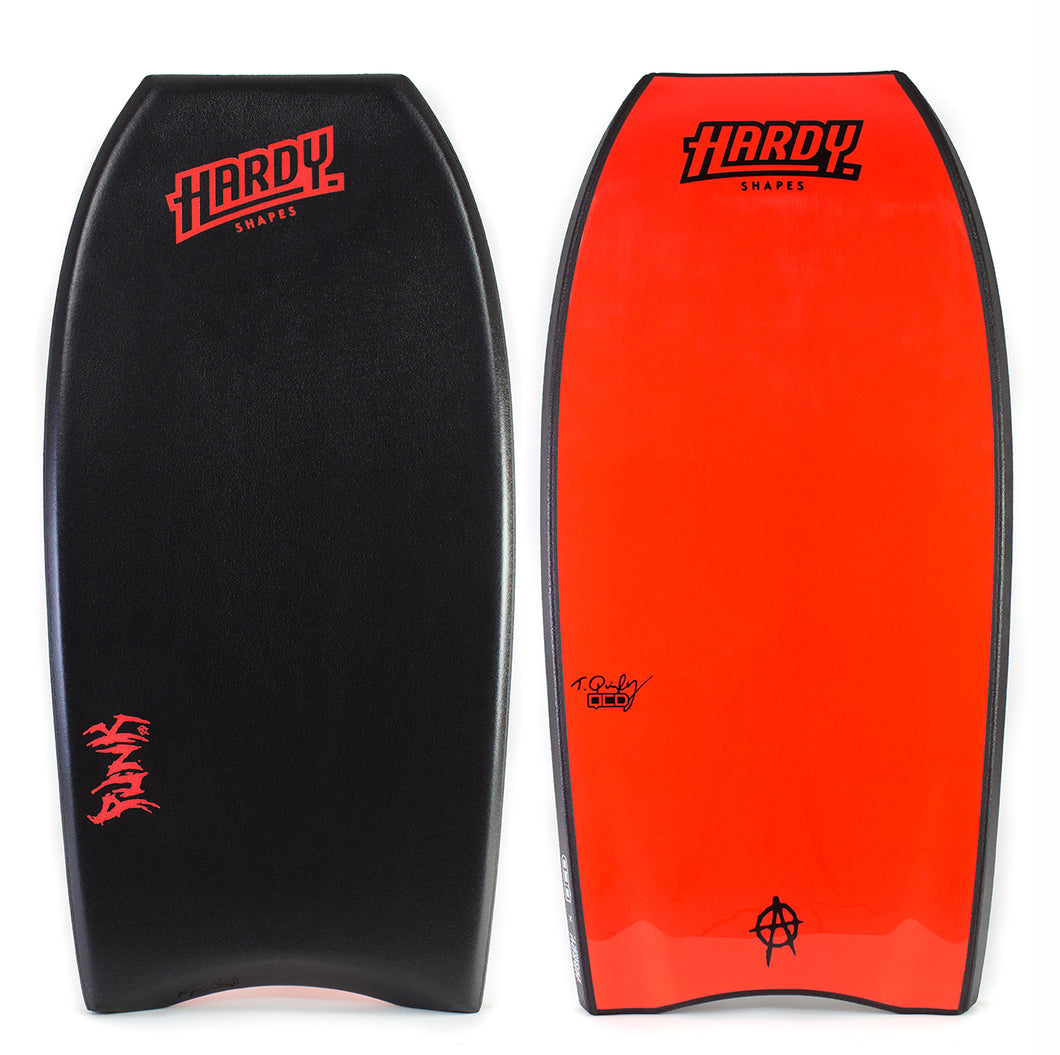 The all new Hardy Shapes "CHARGER PUNK" Black & Red PE Double Stringer

The Charger Punk model is the perfect step up to your first performance bodyboard. It has the Ryan Hardy shape with all the core features you need to ensure strength, durability and performance. 
Its now combined with the all new Punk colours to really stand out above the rest in the water. 
PE Core
Double Stringer
HDPE Bottom
Nose Bulbs
AKU CNC Channels
55/45 Rails
Black Deck // Black Rail // Black Pin // Fluro Red Slick
Size Guide Click to view
| Board Length | Height (cm) | Weight (kg) |
| --- | --- | --- |
| 37″ | 123 – 153 | 28 – 55 |
| 37.5″ | 130 – 155 | 30 – 55 |
| 38″ | 135 – 155 | 35 – 58 |
| 39″ | 137 – 158 | 38 – 58 |
| 38.5″ | 140 – 162 | 40 – 60 |
| 39.5″ | 147 – 165 | 42 – 72 |
| 40″ | 157 – 167 | 42 – 72 |
| 40.5″ | 160 – 173 | 55 – 85 |
| 41″ | 158 – 170 | 50 – 80 |
| 41.5″ | 165 – 179 | 60 – 90 |
| 42″ | 168 – 183 | 65 – 95 |
| 42.5″ | 170 – 190 | 70 – 100 |
| 43″ | 172 – 195 | 70 – 105 |